Crime Blotter: Pots and Pans | Crime Blotter – Charleston Post Courier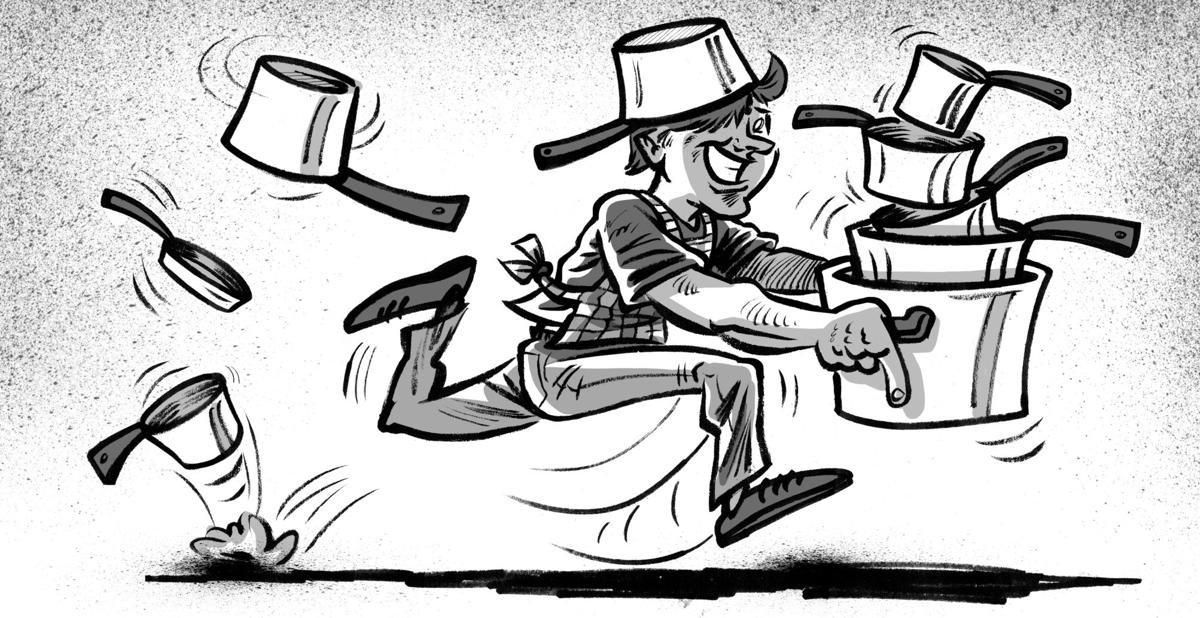 This information comes from local police reports. It does not mean anyone is guilty. This is not a court of law.
---
Home Run: Cops got a call after a man walked into a store in Northeast Columbia and took $1,200 worth of baseball bats. The suspect was caught on camera earlier in the day casing the joint before returning hours later and sneaking out with baseball equipment. How the hell he got away with that much stuff is beyond me.
TV Dinners: Authorities got a call after someone broke into a home on Airport Boulevard. The man reportedly entered the home by breaking a window, getting inside and taking a microwave. Someone must really love some Hot Pockets.
House Break-In: Two teens are facing charges after reportedly stealing items from a home in Northeast Columbia as well as robbing someone in the house at gunpoint. A teenaged girl told authorities that she knew the 14-year-old and 15-year-old suspects that entered the home. One had a note reading, "Don't move or I'll kill you" while the other teen took items in the home. The kids were caught on surveillance video wearing gloves and a book bag before leaving the home.
Drum Set: Cops got a call after someone broke into a home on Cherokee Street. The suspect reportedly took pots and pans. I'm not sure if this person has a new subscription to Blue Apron or needed some drum sounds for their home studio.
Tip of the Week: If you're going to do a crime, make sure it's worth it. Authorities got a call after a 22-year-old man broke into a car and took a $20 bill. It would be hilarious if the cops nabbed this guy and he got arrested for stealing the amount of money to get you a half of tank of gas in a SUV.