Area's crime rate remained low in 2019 – The Winchester Star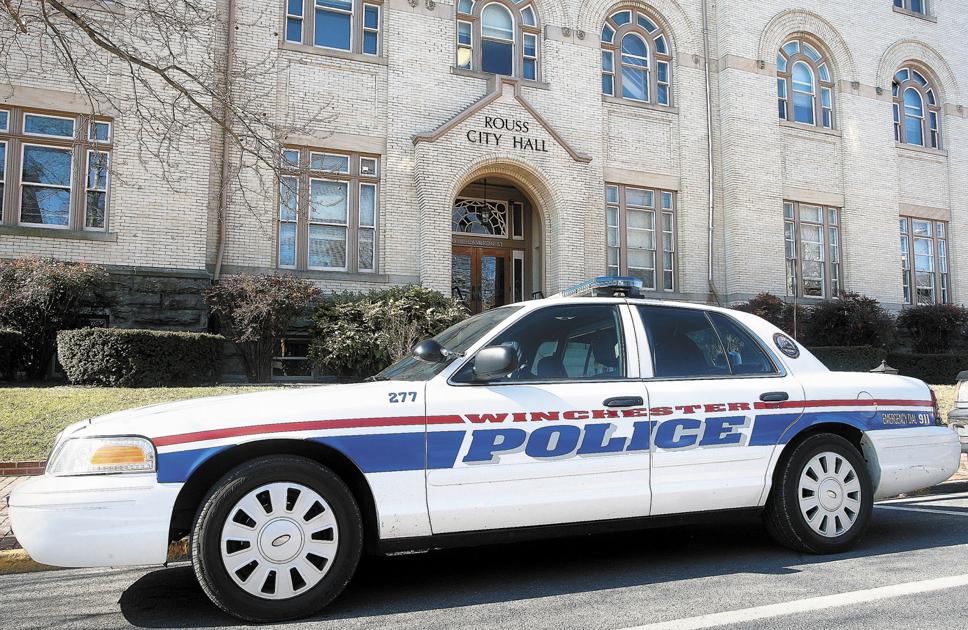 Reported crime rates remained low last year locally compared to the annual average for 2014-18.
In Frederick County, there were big drops in some categories. Rapes were down from 32 for the five-year average to 14 in 2019 (-56%), simple assaults dropped from 644 to 314 (-51%), larcenies decreased from 955 to 539 (-43%), and burglaries were down from 162 to 97 (-40%).
Sheriff Lenny Millholland, whose office has 135 deputies and an approximately $15.8 million annual budget, attributed the decreases to a good economy and low unemployment. Virginia's unemployment rate in November, the latest month statistics were available, was 2.6%, according to the Bureau of Labor Statistics.
Millholland added that the proliferation of home security devices like doorbell cameras discourages crime. "Criminals now have that fear of being recorded," he said, adding that the Sheriff's Office encourages people to call about suspicious activity as part of its "See something, say something" campaign.
The local crime decrease is part of a national trend that has seen crime drop to record lows. Crime analysts and police are divided on the cause. Demographics, economics and modernized policing methods, such as using statistical analysis to decide where to target resources to combat crime, have all been cited.
Locally, Winchester experienced the biggest increases in reported crime in 2019, but they were due to a categorization change rather than a surge in criminal activity.
For the first time, Winchester police began including domestic violence incidents in the aggravated assaults and simple assaults categories. That resulted in the 35 reported aggravated assaults last year being almost triple (+169%) the five-year average of 13. The 650 reported simple assaults in 2019 were more than double (+122%) the average of 292. Subtracting domestic violence, there were 21 reported aggravated assaults and 350 simple assaults last year, according to Winchester Police Chief John Piper. "We're trying to be as transparent as we can," Piper said of the numbers, which are submitted to the FBI's National Incident-Based Reporting System (NIBRS).
The FBI plans to complete its transition from the Uniform Crime Reporting system to NIBRS next year to increase accountability. When it began in 1930 under FBI Director J. Edgar Hoover, the UCR system was a state-of-the-art method for collecting crime data from police departments nationwide, but it's now outdated. For instance, UCR didn't include police use-of-deadly force incidents. It wasn't until last year, under public pressure after years of questionable police shootings of unarmed people, that the FBI began collecting the data nationwide.
UCR also doesn't include computer crimes and it tends to under-report violent crime. For instance, a homicide that included an assault and kidnapping would only be recorded as a homicide. NIBRS records separate incidents within a single crime and includes more details such as offender-victim relationships.
The Clarke County Sheriff's Office is among the law enforcement agencies now tracking and reporting more categories of crime to the FBI. Categories include animal abuse, identity theft and internet crimes, and human trafficking.
But Chief Deputy Travis Sumption said major crimes are rare in Clarke County, which has 18 full-time personnel and a $2.3 million annual budget. Sumption said the most frequent complaints are about speeding and parking violations. Sheriff Tony Roper said he's proud that crime is low in the county, but he noted that because of the low numbers a small decrease or increase can cause a high percentage change.
In fact, even with increased detail, experts note crime statistics can be deceiving. They advise people to look at five- and 10-year trends rather than annual changes.
Factors like the opening or closing of a big-box store can cause a substantial decline or spike in the annual larceny/theft category. And some reported crimes turn out to be unfounded. An incident reported as a car theft can turn out to be a repossession.
Despite the low numbers locally and nationally, many people perceive crime rates as being higher than they are. Piper said homicides get the most attention, but in Winchester, quality-of-life crimes like car break-ins and reckless driving are the biggest problems.
Piper said his department, which has 76 officers and an $8.5 million annual budget, tries to educate people on how to avoid "crimes of opportunity." One example is telling residents to keep their vehicles locked. To be proactive, officers on the Community Response Team advise businesses on how to avoid burglaries, thefts and scams.
"This is a very safe city to live in, to travel through and to visit," Piper said. "I proud of the work that our men and women do here."
Thanks to the Courtesy of :

https://www.winchesterstar.com/winchester_star/area-s-crime-rate-remained-low-in/article_990e186d-2ce5-51ef-ac5f-745cdf262acc.html